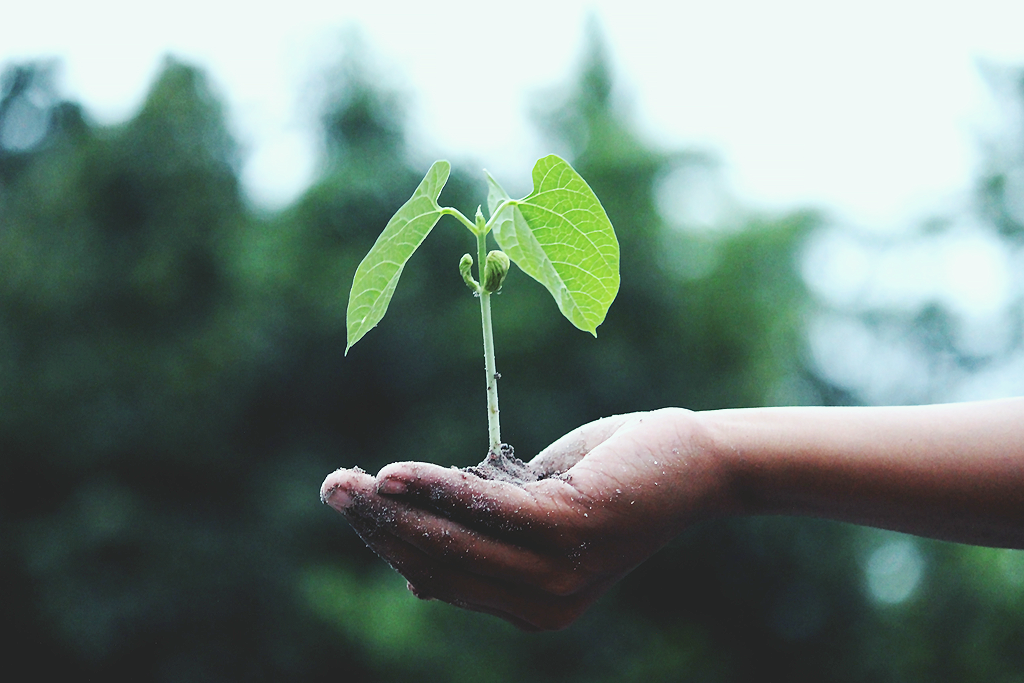 How to create change without shaming yourself
July 05, 2021 | Anxiety, General, Therapeutic Process
When we're interested in personal growth, we recognize that there are things about ourselves we want to change or improve: it could be traits, behaviours, attitudes, or mindsets we hold. However, sometimes, the way we approach this is by beating ourselves up for being who we are today. In the video below, I talk about why that might not be the best strategy, and how you can create change without shaming yourself.
This video is subtitled, but you can also find a full transcript below.
---
Cuando tenemos interés en el crecimiento personal, reconocemos que hay cosas que queremos cambiar o mejorar: pueden ser rasgos, comportamientos, actitudes o mentalidades que mantenemos. Sin embargo, a veces, la forma en que abordamos esto es atormentándonos por ser quienes somos hoy. En el video a continuación, hablo sobre por qué esa podría no ser la mejor estrategia y cómo puedes crear cambio sin avergonzarte de quien eres.
Este video está en inglés y tiene subtítulos en inglés, pero puedes encontrar la transcripción en español más abajo.

Full transcript
Hi! Today I want to talk about how we can be loving, empathetic, and accepting of ourselves while still focusing on change. If you're watching this video, you're likely interested in personal growth, and that's a wonderful thing. But what happens when, in trying to be better, you become really critical of who you are today?
This is, it's really difficult to change something against which we're fighting. When we're doing that, we're treating it as something we don't want to be close to, at all. In the process, we end up really judging ourselves for having these traits or these behaviours we don't want to see in ourselves. In other words, we shame ourselves.
We know from research that shame isn't conducive to change. Then, what is the alternative?
Loving encouragement is something that is easy for us to imagine when we're thinking about talking to a dear friend or someone else we care about, but it can be really hard to imagine doing that for ourselves.
For most people, it can be a hard transition to figure out how to talk to themselves in a way that isn't shaming of where they're at. If it happens to you, that's totally okay.
Let's use that as an example. Let's imagine that you recognize that, yep, the voices in your head can be super critical, can be very harsh and shaming of where you're at. Let's imagine that you say, yep, that's not who I want to be but, instead of doing that, you end up saying, "why are you like this? This is terrible! This is horrible! This is not who you should be! You should change yourself! You should be ashamed of yourself!"
I bet if that's how the voice in your head sounds like– and for some people it's even worse– then you probably just want to shrink, and you want to hide, and you feel actually demotivated.
That's the opposite of what we're trying to do, when we're trying to encourage ourselves to find that motivation to change.
Finding a way to see ourselves as someone deserving of care and acceptance is a crucial step in self growth.
This is where motivation resides: when you can feel wanting to do better for yourself rather than having to do better because otherwise you're wrong, you're terrible. It's about knowing you don't have to shame yourself to shape yourself into the person you want to be.
Can you imagine being more encouraging than critical when you're talking to yourself? Do you think it would work? How would things change for you, if you tried?
Transcripción en español
¡Hola! Hoy quiero hablar sobre cómo podemos auto-demostrarnos amor, empatía y aceptación sin dejar de enfocarnos en el cambio. Si estás viendo este video, probablemente tengas interés en el crecimiento personal, y eso es algo maravilloso. Pero, ¿qué sucede cuando, al tratar de ser mejor, criticas con dureza quién eres hoy?
Es decir, es realmente difícil cambiar algo contra lo que estamos luchando. Cuando hacemos eso, lo tratamos como algo a lo que no queremos estar cerca en absoluto. En el proceso, terminamos realmente juzgándonos por tener estos rasgos o estos comportamientos que no queremos ver en nosotres. En otras palabras, nos avergonzamos.
Sabemos por investigaciones que la vergüenza no conduce al cambio. Entonces, ¿cuál es la alternativa?
Dar ánimo amorosamente es algo que nos resulta fácil de imaginar cuando estamos pensando en hablar con una persona amiga o alguien que nos importa, pero puede ser muy difícil imaginarnos haciéndolo con nosotres mismes.
Para la mayoría de las personas, puede ser una transición difícil descubrir cómo hablarse a sí mismes de una manera que no desestime su situación actual. Si te sucede a ti, está bien.
Usemos eso como ejemplo. Imaginemos que reconoces que, sí, las voces en tu cabeza pueden ser súper críticas, pueden ser muy duras y desacreditar tu situación actual. Imaginemos que dices, sí, eso no es lo que quiero ser, pero, en lugar de hacer eso, terminas diciendo: "¿Por qué eres así? ¡Esto es terrible! ¡Esto es horrible! ¡Esto no es lo que deberías ser! ¡Deberías cambiar! ¡Deberías avergonzarte!"
Apuesto a que si así es como suena la voz en tu cabeza, y para algunas personas es incluso peor, entonces probablemente sólo quieras encogerte, quieras esconderte y sientas mucha desmotivación.
Eso es lo contrario de lo que tenemos que hacer cuando intentamos animarnos a encontrar esa motivación para cambiar.
Encontrar una manera de vernos como alguien que merece atención y aceptación es un paso crucial en el crecimiento personal.
Aquí es donde reside la motivación: cuando puedes sentir que quieres hacer las cosas mejor por ti en lugar de tener que hacerlo porque, de lo contrario, estás mal o eres terrible. Se trata de saber que no tienes que avergonzarte de ti para convertirte en la persona que quieres ser.
¿Te imaginas demostrar más aliento que críticas cuando hablas contigo? ¿Crees que funcionaría? ¿Cómo cambiarían las cosas para ti si lo intentaras?
I grew up speaking Spanish. English is my second language. When I communicate in English, I make mistakes. I've chosen to let the writing on my blog reflect the kind of mistakes I make when speaking, so that you have an idea of what it might feel like to talk to me. I trust the message is still clear but, if it's not, please don't hesitate to ask me for clarification.

The information provided on my blog is a mix of my personal thoughts, professional approach, and articles related to mental health. The purpose of sharing all of this is to communicate the models at the core of my practice, as well as to provide education. I hope this will help to minimize some of the power imbalances related to my profession. The articles on this blog should not be considered as professional advice for any one person or group of people. If you have any questions about the appropriateness of this content for you, please contact a qualified mental health professional.