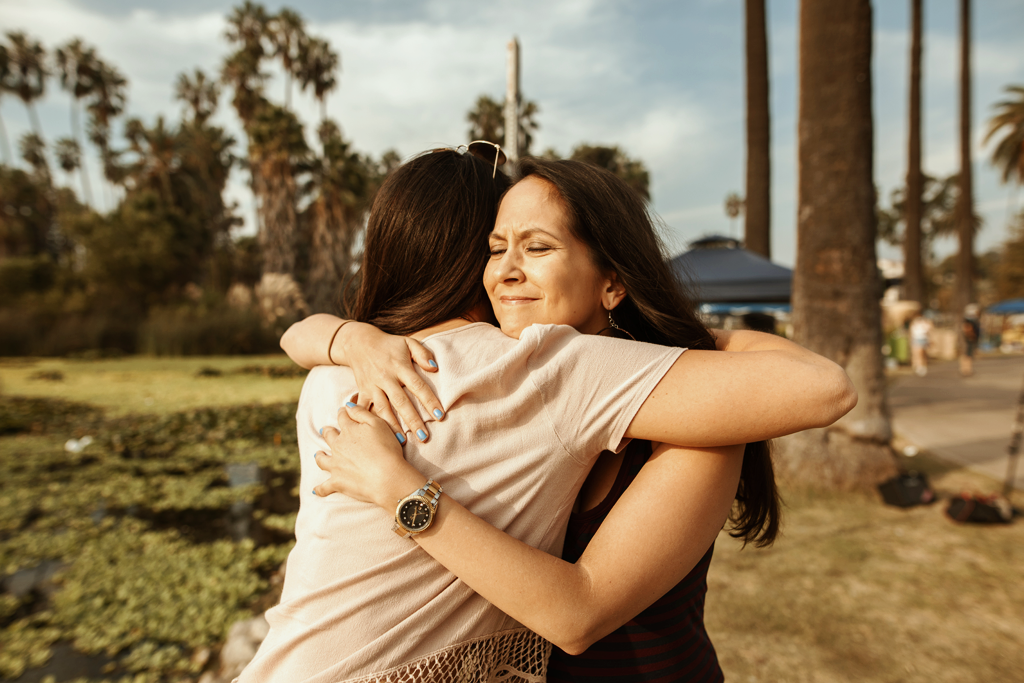 Suicide prevention: Three things you need to know
September 09, 2021 | General, Social Justice
September 10th is World Suicide Prevention Day, with the whole month dedicated to Suicide Prevention Awareness. I want to take the opportunity to talk about this topic, as it's an important part of mental health, and tell you three things about suicide that you need to know.
Statistically speaking, suicide is the 9th leading cause of death in Canada. Chances are you know or heard of someone who ended their life, and yet we rarely discuss it. It's important to change that, but approaching the topic with compassion and understanding is critical. By talking openly and kindly about suicide, we build a bridge to communication that may help support someone who might be thinking about it. It can also reduce stigma related to mental health in general, and suicide in particular.
While people are sometimes scared to bring up this topic, studies have shown that that asking someone if they're having thoughts about ending their life by suicide does not increase those thoughts (you can read more about that here, here, and here). On the contrary, it can show them that they can talk about what they're feeling, and that there are people who can support them. This can reduce the chances of someone acting on a plan or impulsively doing something to put their life at risk.
Raising awareness, learning to recognize potential signs and how to help our loved ones, and changing the systemic problems that contribute to mental health issues are essential points in suicide prevention. Access to support at all levels (personal, community, professional, and institutional) should articulate to create an environment that promotes mental health.
1. People don't "commit" suicide
The way we talk about suicide matters so much that it can help save someone's life. When we say that someone committed suicide, we are criminalizing the act and condemning the victim. We say someone "committed a crime" or "committed a sin", right? Unfortunately, suicide is still considered a sin in most religions and suicide attempts criminalized in some parts of the world. Choosing this wording has an isolating impact on those dealing with suicide ideation. It can perpetuate the stigma of blame, selfishness, shame, and the idea that it's a personal choice.
Instead, we should update our vocabulary. Saying someone died by suicide or lost their life to suicide is a more compassionate and non-stigmatizing expression. It's okay if making this switch is hard for you and you slip up. Offer yourself some compassion, and correct yourself out loud so that other people might learn, too. You can find more language guidelines to talk about suicide here.
2. Suicide ideation is not uncommon
Ideation can be active, when someone thinks of steps to end their life. Or it can be passive, when the person wishes that they would stop existing somehow or would not wake up the next day. Suicidal thoughts of both kinds are a lot more common than death by suicide.
According to data analyzed by the Public Health Agency of Canada, 11.8% of Canadians over 15 years of age included in the sample reported thoughts of suicide in their lifetime. However, 4.0% reported having made plans, and 3.1% reported having tried to end their life by suicide. Because of stigma and other factors, this data is considered to underestimate the total numbers, but it's enough to illustrate the point. Regardless of this, suicide ideation should always be taken seriously.
3. A means to end pain
Although it appears that the causes of thoughts of suicide and related behaviours are multifactorial, many professionals think that having these thoughts is not about wanting to die but needing to escape a painful or overwhelming situation for which the person doesn't see a way out. That is, they see their future and current situation as hopeless. This can be different for each person, in practice. For example, it may look like wanting the impacts of trauma to end, or because they feel like a burden, or their future looks grim to them. On top of this, many people are discouraged from seeking help due to the stigma associated with suicide and mental illness.
How can we prevent suicide?
Science doesn't seem to be very reliable at predicting when someone might try to end their life by suicide. For a long time, the approach to prevention focused on risk factors, such as whether the person has a plan, is impulsive, or has tried before, as well as how commonly these factors predict suicide at the societal level.
Although it is still important to pay attention to risk factors, the focus seems to be shifting towards getting to know the individual and assessing how likely it is for them to be at risk. Maybe for the person in front of us it's not about being impulsive and perhaps they have never tried to end their life by suicide before. It can be the sense of hopelessness they are feeling after losing their job. For this person, suicidal thoughts might start as severe isolation, numbness, and the belief that things will never get better. A decision to end their life may look like peacefulness.
In conclusion, for us to know that this person needs support, we need to know them very well. As Craig Bryan wrote in The CAP Monitor's Spring 2021 issue, it's important that we keep track of how the risk of ending life by suicide looks within the person, not how that person compares to other people.
This is where all of us can be helpful. We can be someone who knows their people. We can pay attention to those we're close to, and take care of each other. When we see someone change in a way that make us worry about them, let's open this bridge. Let's give them a real chance to tell us what they're going through.
Resources
If you or someone you know are struggling with suicidal thoughts, please check out the following resources:
Edmonton Distress Line: Provides confidential, non-judgmental, short-term crisis intervention, emotional support and resources to people in crisis or distress, as well as support for family, friends and caregivers of people in crisis. Call 780-482-4357 (HELP), available 24/7.
Crisis Services Canada: Suicide prevention and support. Call 1 (833) 456-4566, available 24/7, or text 45645, available from 4pm to 12am ET daily.
Youthspace.ca: Online crisis and emotional support chat, confidential and anonymous. Text (778) 783-0177 or visit their website to chat online; both services are available everyday from 6pm to 12am PT.
Trans Life Line: Offers direct financial and emotional support to trans people in crisis, run by trans people. Call (877) 330-6366 in Canada, press 2 for Spanish.
Hope for Wellness Help Line: Mental wellness counselling and crisis intervention for First Nations and Inuit. Call 1-855-242-3310, available toll-free 24/7, or chat online at their website, available 24/7.
Kids Help Phone: Professional counselling, information and referrals, and volunteer-led, text-based support to young people in both English and French, available 24/7 and confidential. Text CONNECT to 686868, call 1-800-668-6868, or connect through Facebook Messenger.
Crisis Text Line: Text HOME to 686868 to chat with a trained Crisis Responder. Available 24/7 for free nationwide.
The LifeLine App: National free Suicide Prevention and Awareness App that offers access and guidance to support for those suffering in crisis and those who have suffered the devastating loss of a loved one from suicide. Available for both Apple and Android.
I grew up speaking Spanish. English is my second language. When I communicate in English, I make mistakes. I've chosen to let the writing on my blog reflect the kind of mistakes I make when speaking, so that you have an idea of what it might feel like to talk to me. I trust the message is still clear but, if it's not, please don't hesitate to ask me for clarification.

The information provided on my blog is a mix of my personal thoughts, professional approach, and articles related to mental health. The purpose of sharing all of this is to communicate the models at the core of my practice, as well as to provide education. I hope this will help to minimize some of the power imbalances related to my profession. The articles on this blog should not be considered as professional advice for any one person or group of people. If you have any questions about the appropriateness of this content for you, please contact a qualified mental health professional.