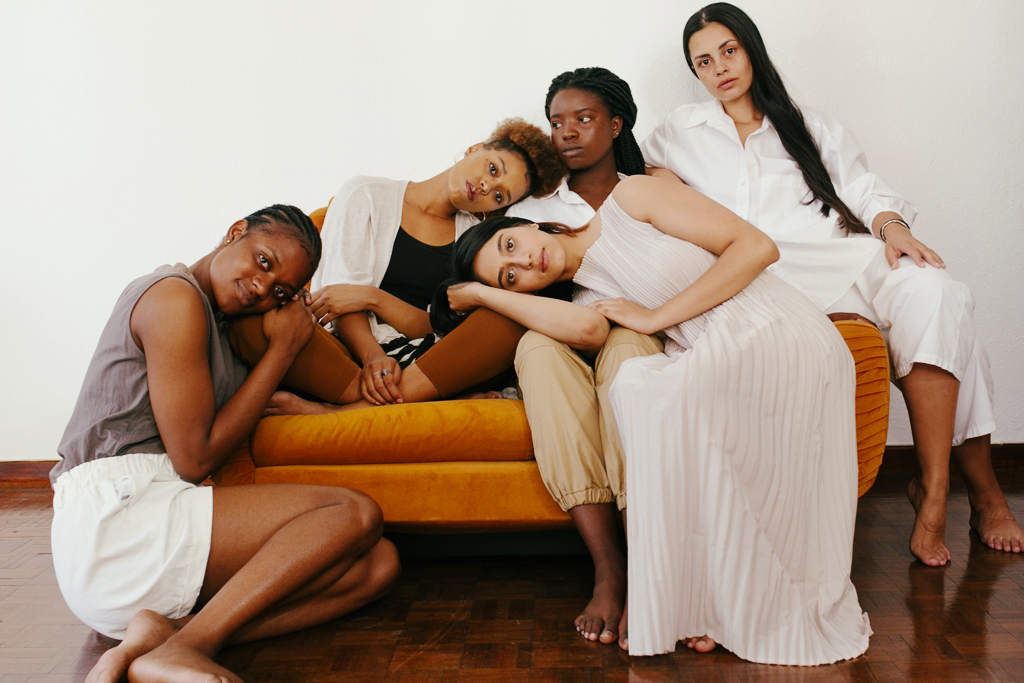 Sexual Violence Awareness Month: Putting survivors first
May 20, 2022 | General, Social Justice, Trauma
May is Sexual Violence Awareness Month in Alberta. It's also known as Sexual Assault Prevention, Sexual Assault Awareness, and Sexual Violence Prevention Month in other provinces through Canada. No matter the name, the goals are the same: to spread awareness on the hard facts of sexual violence, to prevent sexual violence, and to support survivors.
Too often, survivors have to deal not only with the consequences of the sexual violence they experienced, but also with a society that doesn't believe them and even blames them. This can take a toll on a person's mental health. Being a victim of violence of any kind can be traumatizing in itself; living in a world that invalidates that experience can make someone feel as if their trauma is never really behind them.
Facts about sexual violence in Canada
Knowledge contributes to awareness. Awareness is an important step towards prevention and community support. Therefore, I wanted to share some facts about sexual violence in Canada, taken from SexAssault.ca and Ontario Newsroom.
1 in 3 women and 1 in 6 men will experience sexual violence in their lifetime.
Women are 3 times more likely to be victims of stalking and 4 times more likely to be victims of intimate partner violence (IPV) than men.
While people of any gender can experience sexual assault, violence, or harassment, experts observe that they are persistent forms of gender-based violence rooted in gender inequality.
Indigenous women have a self-reported rate of sexual assault more than three times higher than that of non-Indigenous women.
2SLGBTQQIA people were almost three times more likely than heterosexual people to report that they had been physically or sexually assaulted in the previous 12 months.
83% of disabled women will be sexually assaulted during their lifetime.
The majority of sexual assault is not reported to police: it's estimated that of every 100 incidents only 6 are reported.
Only 2 – 4% of all sexual assaults reported are false reports, and research suggests that even these numbers could be inflated, as there are "inconsistent definitions and protocols, or a weak understanding of sexual assault".
Sexual assault, along with other forms of gender-based violence, has increased during the COVID-19 pandemic.
Sexual assault isn't only rape
Rape is a form of sexual assault, but it's not the only one. Thinking of sexual assault only in terms of rape can make it hard for people to identify or prevent this type of abuse, whether they're the victim, the perpetrator, or a witness. It makes it hard for survivors to receive support and for perpetrators to face consequences.
Sometimes public opinion wonders why someone wouldn't report sexual assault if it "really happened". However, many people don't know with clarity what is abusive when it doesn't fit with what we believe it's supposed to look like. If it wasn't a violent rape, they might believe it wasn't "bad enough" to be assault, for example. Or they might be afraid of not being believed, of being dismissed, because they didn't do x or y.
Sexual assault is any type of unwanted, forced sexual behaviour that occurs without someone's clear consent. This includes:
Attempted rape
Unwanted sexual touch
Forced performance of sexual acts
Similarly, when we talk about forced sexual acts, it's important to understand that it's not just physical force. A sexual act performed under manipulation, coercion, threats, or in a situation where someone can't consent is also a forced sexual act.
Healing from sexual violence
One of the hardest impacts for survivors of sexual violence occurs in their interpersonal relationships. After experiencing sexual violence, a person often has trouble trusting other people. This makes sense: if other people can hurt you like that, of course you'd want to protect yourself. Of course you'd get suspicious.
The thing is, living without trusting people has a cost: loneliness and isolation. To have fulfilling relationships, we need to be able to trust. Healing from sexual violence often involves healing our capacity to trust.
Another impact for survivors of sexual violence occurs in their view of themselves. Often, people who've experienced sexual violence feel shame over the situation. They may believe they should or could have done something to stop it, to prevent it, or to better deal with the aftermath.
In therapy, we often have to work through this shame and how it affects the person's self-perception. This is an important part of healing: separating the client's agency from their sense of responsibility. In the case of sexual violence, there is only one person to blame: the person that used sexually violent behaviours. Whenever the client believes otherwise, therapy is a place to unpack and correct this belief.
Supports for survivors of sexual violence
If you are experiencing or are a survivor of sexual violence, or you know someone who is, you may find additional information here. In addition, below you will find information to access support services in the Edmonton area.
Alberta's One Line for Sexual Violence
Phone: 1-866-403-8000
Email: mailbox@aasas.ca
What they offer: "Toll free talk, text, or chat service that provides emotional support, information and referral to anyone who has experienced or been impacted by sexual violence. Support is available 9:00 am to 9:00 pm seven days a week with access to interpretation services in over 200 languages, including Somali. Provides services for racialized survivors of sexual assault."
SACE: Sexual Assault Centre of Edmonton
Phone: 1-780-423-4121 (crisis line) / 1-780-423-4102 (general information)
Email: info@sace.ca
What they offer: "24/7 Telephone Support. Individual Mental Health Counselling. Group Mental Health Counselling. Legal Support Program. Provides services for racialized survivors of sexual assault."
Sexual Assault Response Team (SART)
Phone: 1-780-735-3440 – Dial 811 and ask for the Sexual Assault Response Team (SART)
What they offer: "Team of Registered Nurses specially trained in sexual assault care. Services available to minors. Compassionate, confidential, and non-judgmental care to anyone who has been sexually assaulted within the last 7 days. Provides services for racialized survivors of sexual assault."
University of Alberta Sexual Assault Centre
Phone: 1-780-492-9771
Email: sexualassaultcentre@ualberta.ca
What they offer: "Individual Mental Health Counselling. Group Mental Health Counselling. Information about mental health programs and services, referrals to other agencies, and advice about mental health concerns. Provides services for racialized survivors of sexual assault."
Alberta Mental Health Help Line
Toll-free: 1-866-408-5465
Phone: 1-877-303-2642
What they offer: This free, confidential helpline is available 24/7. Call for crisis support and referrals to other agencies.
For more support services, see here.
I grew up speaking Spanish. English is my second language. When I communicate in English, I make mistakes. I've chosen to let the writing on my blog reflect the kind of mistakes I make when speaking, so that you have an idea of what it might feel like to talk to me. I trust the message is still clear but, if it's not, please don't hesitate to ask me for clarification.

The information provided on my blog is a mix of my personal thoughts, professional approach, and articles related to mental health. The purpose of sharing all of this is to communicate the models at the core of my practice, as well as to provide education. I hope this will help to minimize some of the power imbalances related to my profession. The articles on this blog should not be considered as professional advice for any one person or group of people. If you have any questions about the appropriateness of this content for you, please contact a qualified mental health professional.